Company Background
A Trusted Advisor to Closely-Held Private Companies
Founded in 2007, Marriott & Co. is a premier, independent boutique investment banking firm focused on advising closely-held private companies across a wide variety of industries.  We provide merger and acquisition advisory and capital raising services primarily to family-held businesses and entrepreneurial business owners in the middle market.  We are headquartered in Richmond, Virginia.
Geographic Reach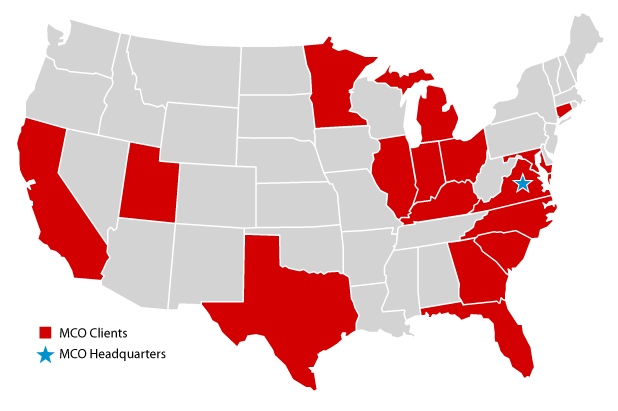 Securities transactions are conducted through our wholly owned affiliate, Marriott Securities, LLC, a broker-dealer registered with FINRA and the SIPC.
Middle Market Expertise
Our professionals have closed over 100 middle market transactions and have over 50 years of collective experience in the middle market.
Our Client Base
Our core focus is on advising closely-held private companies where the operators and senior management team are often also the majority owners.  Our clients typically have revenues between $10 and $150 million and EBITDA between $1 and $20 million.
Broad Industry Experience
Marriott & Co. professionals have deep experience in advising clients in a variety of industries, including business services; consumer and retail; industrials; technology, media and telecommunications; energy; and healthcare.
High-Touch Client Service
We understand that the transactions that we advise on are among the most significant events in our clients' lives.  Therefore, each and every engagement we undertake receives the same high level of service and rigorous attention to detail that our clients deserve.
Uncompromised Integrity
Our firm's reputation has been built upon our ability to deliver results for our clients while maintaining the highest standards of fairness, integrity and ethics.